LEGACY TREE COMPANY MEDIA GALLERY
Professionally Qualified Tree Services
Harrison O'Connor created Legacy Tree Company in 2019. As an undergrad he studied tree physiology, botany and forest ecology and graduated with an emphasis on environmental sciences. Later, Harrison joined multiple wild land fire crews and secured a position as a sawyer. He gained extensive experience felling trees therein, using chainsaws. He sought to begin his own venture, closer to home in Albuquerque. He has since become certified through the International Society of Arboriculture as an arborist and a tree care expert.
A Member of the
International
Society of Arboriculture
ISA Certified Arborist RM-8369A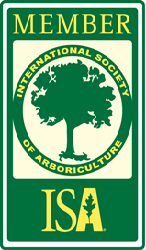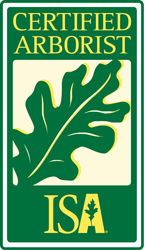 Common Questions About Caring for Your Tree
Helping to ensure that your trees stay healthy and continue to play an important role in your local ecosystem.
What are the benefits of hiring a professional tree care service?
As an Albuquerque tree service, we can share several benefits. To begin, trimming or removing a tree can be very dangerous. Even among professionals, death and injury are a real risk. That's why we have two ISA-certified arborists on our team, and we never cut corners regarding safety training or the services we provide.
We're also highly educated in our field and are constantly pursuing continued education opportunities so we can provide our clients with the highest level of care for their trees. Our urban forest is our main priority.
How do I know if I need to hire tree trimming services in Albuquerque?
Tree trimming in Albuquerque is one of our most common services. Unfortunately, most trees in our area are drought-stressed, which can lead to unhealthy trees. Tree trimming provides your trees the opportunity to thrive. If you have questions about tree trimming, just give us a call. We do provide free estimates on tree trimming and can provide care consultations for a small fee.
How do I know if I need tree removal in Albuquerque?
This is a great question we can't answer in an FAQ. We can come to your property and give you our opinion on whether or not your tree needs to be removed or if it can be nursed back to health. Legacy Tree Company does provide free estimates and can provide consulting for a small fee.
Do you have an arborist on staff?
Yes, Legacy Tree Company is the only tree service in Albuquerque to have two ISA-certified arborists on staff. We take safety very seriously, and we never cut corners like some tree service businesses do. Our team's safety is of the utmost importance, and we are licensed and insured to protect everyone involved.