Coffee Shops, Mexican Restaurants, and Event Centers in West Park – Albuquerque, New Mexico
West Park has a number of coffee shops, Mexican restaurants, and events centers we'll discuss in this short post. First, a quick introduction to the area.
Located just south of Old Town, the charming West Park neighborhood dazzles visitors with its stunning location amidst the renowned BioParks. Explore Tingley Beach or relax by the picturesque Rio Grande River, both right on West Park's doorstep. While the Albuquerque Country Club dominates the area, visitors can find a variety of other businesses on the northern end of West Park. Check out some of the highlights below and experience the charm of this neighborhood for yourself!
Central Grill and Coffee House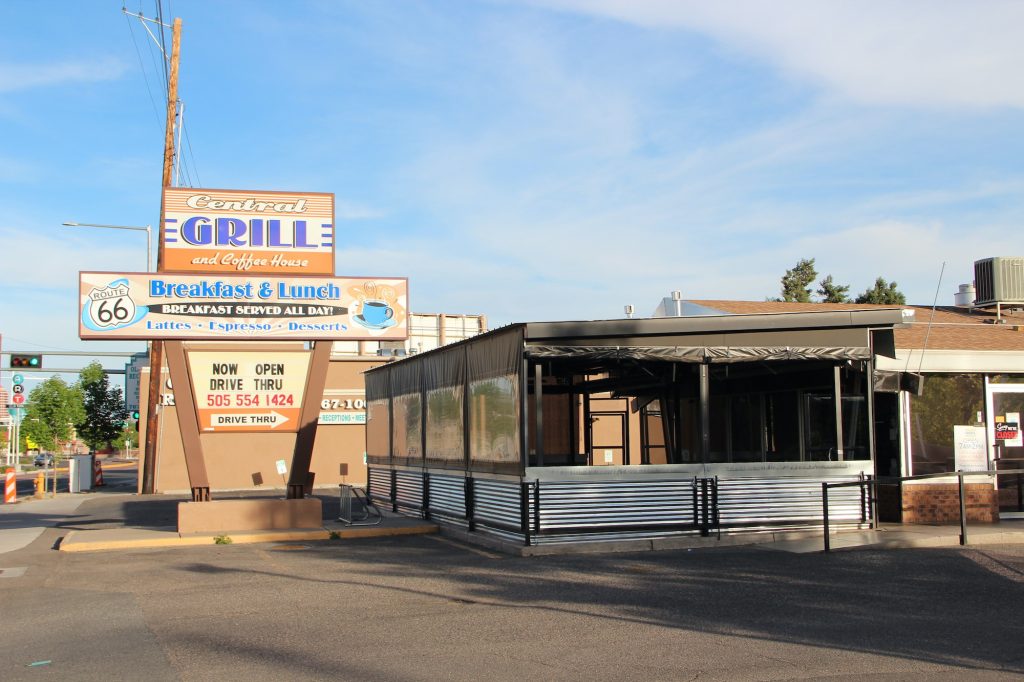 Located along the iconic Route 66, Central Grill and Coffee House offers a welcoming environment for locals and travelers alike. With a West Park neighborhood vibe, coffee connoisseurs can savor specialty coffees made to order. But why stop there? Their delicious menu has something for everyone – from grilled dishes to classic comfort foods. Unwind after a long day in their calming atmosphere, while experiencing some of the best flavors Albuquerque has to offer. Central Grill and Coffee House is the perfect spot for a relaxed evening out.
One Google reviewer, Darryl S. shared;
"What a delightful breakfast we had at Central Grill and Coffee House! We ordered the Eggs Benedict and a towering stack of pancakes. While both dishes were excellent, the pancakes truly stole the show – fluffy, mouthwatering, and perfect! We couldn't help but wonder if we should have taken a leap of breakfast faith and sampled their tempting breakfast burrito. Perhaps next time! If you're on the hunt for a superb breakfast experience, this is the place to go!"
Federico's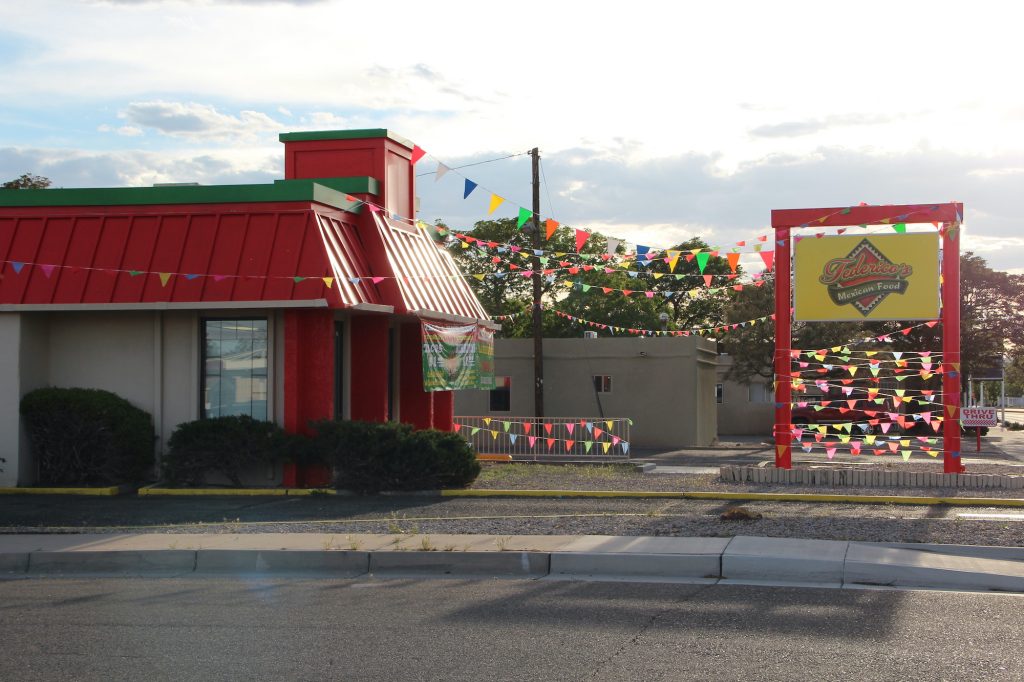 Federico's is a popular Mexican restaurant that has been a local favorite for many years in The West Park neighborhood. The restaurant is known for its delicious and authentic New Mexican cuisine, including their famous green and red chile dishes. Federico's offers a comfortable and welcoming atmosphere for customers to enjoy their meals, whether they are dining in or taking their food to go. The staff at Federico's is friendly and attentive, providing excellent service to customers. The restaurant also offers a range of vegetarian and gluten-free options, catering to a diverse range of dietary needs. With its tasty food, friendly service, and inviting atmosphere, Federico's is a must-visit for anyone looking for authentic New Mexican cuisine in Albuquerque.
El Vado Event Center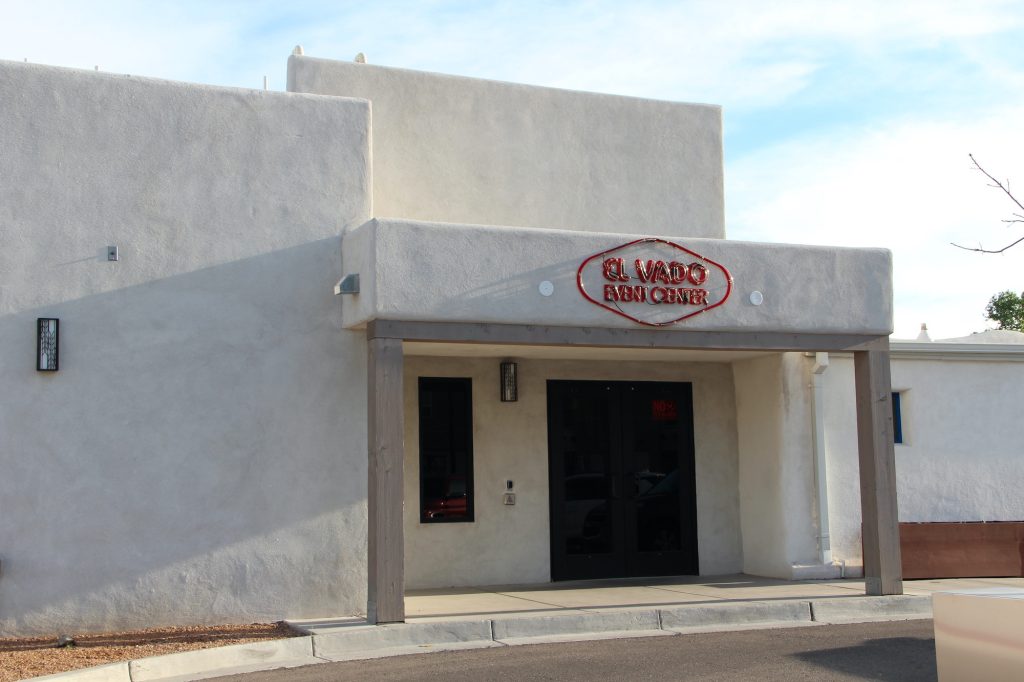 Looking for a unique venue for your next event? Look no further than the El Vado Event Center in West Park! Our mixture of fun decor, amazing rooms, and beautiful event space make us the perfect spot for weddings, birthday parties, and professional events.
But we're not just an event center – we're also a motel! Don't let the word "motel" fool you – the El Vado Motel harnesses all the magic of Historic Route 66 with its retro vibes and unique decor. Come stay with us and experience the beauty of the West Park area.
Driving Directions from El Vado Event Center to Legacy Tree Company
Drive 15 min (7.9 miles)
El Vado Motel
2500 Central Ave SW, Albuquerque, NM 87104, United States
Get on I-40 E from Rio Grande Blvd NW
5 min (1.3 mi)
Head east toward Central Ave SW/U.S. Rt. 66
0.1 mi
Turn right onto Central Ave SW/U.S. Rt. 66
0.3 mi
Use the left 2 lanes to turn left onto Rio Grande Blvd NW
0.7 mi
Turn right to merge onto I-40 E
0.2 mi
Take 2nd St NW to El Pueblo Rd NW in North Valley
12 min (6.4 mi)
Merge onto I-40 E
0.9 mi
Use the right 2 lanes to take exit 159A for 4th St toward University Blvd/Downtown/2nd St
0.3 mi
Continue onto E Frontage Rd/Indian School Rd NW
0.1 mi
Turn left onto 2nd St NW
Pass by Whataburger (on the left in 0.4 mi)
5.1 mi
Turn right onto El Pueblo Rd NW
Destination will be on the right
39 sec (0.3 mi)
Legacy Tree Company
100 El Pueblo Rd NW Unit A, Albuquerque, NM 87114, United States
How do I know if I need to hire tree-trimming services in Albuquerque?
Albuquerque's hot climate can take a toll on trees – luckily, our team is here to help! We provide tree trimming services that give your greenery the chance they need to thrive. Got questions? Just give us a call. We do provide free estimates on tree trimming and can provide care consultations for a small fee.
How do I know if I need tree removal in Albuquerque?
At Legacy Tree Company, we understand how difficult it can be to determine whether or not your tree needs to go. That's why our team of experts is trained and ready to come directly to you for an evaluation! We want the best for your property and if more consulting services are necessary, don't worry – even those small fees will get you an in-depth opinion on what's right for that special tree.